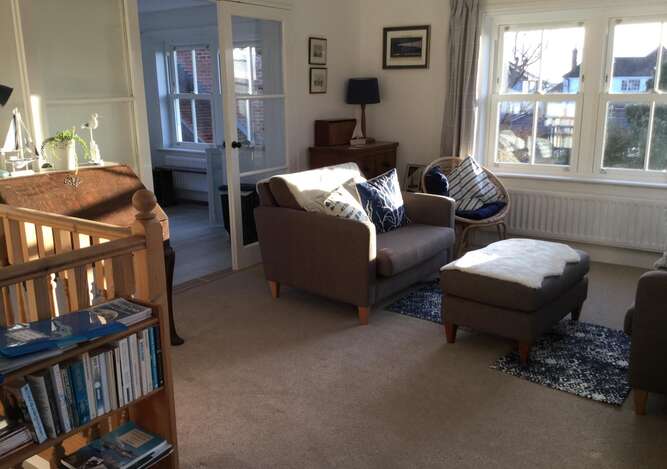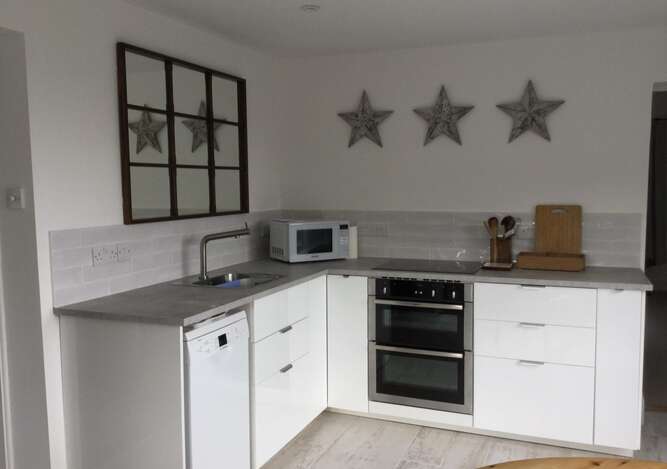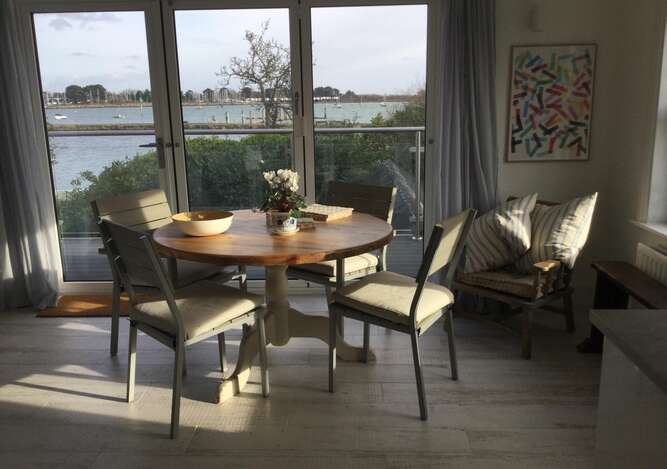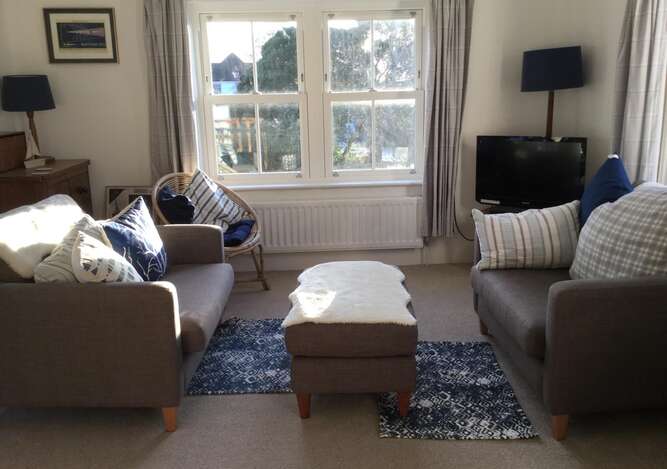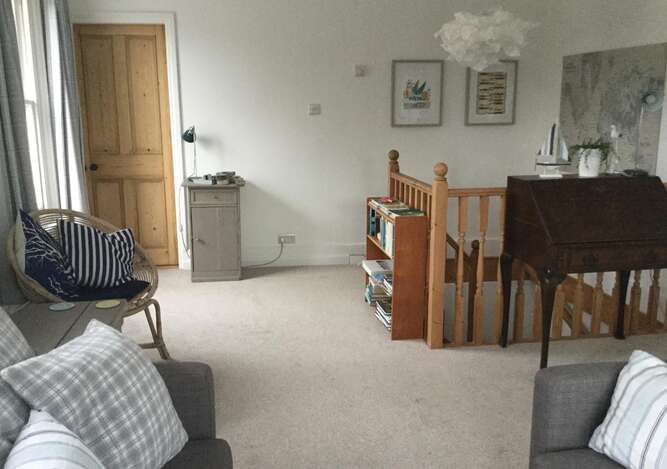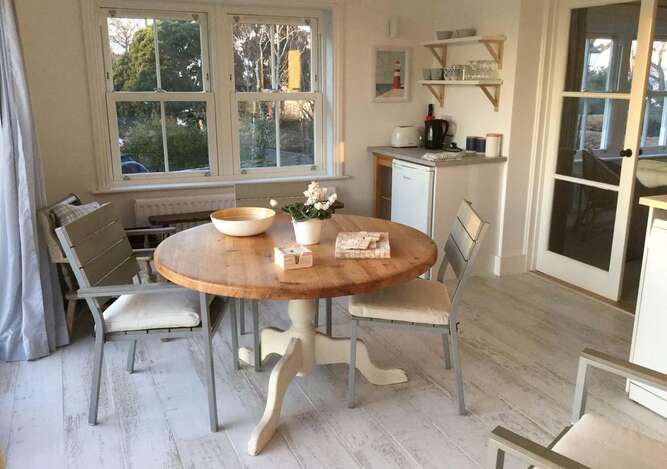 Home
Westview Holiday Flat is on the first floor of a detached house in a quiet road fifty yards from the foreshore and a sailing club. Chichester Harbour can be seen from most of the windows in the flat.
View from balcony

There are many interesting walks, varying from shorts walks around the harbour wall and shore, as well as four long
distance walks which begin in Emsworth, Solent Way, Sussex Border Path, Wayfarers Way and the Chichester Harbour Walk. Historical walks are arranged in the summer and there is also a solar powered boat which takes passengers on harbour cruises, some with historical or bird themes. The many wading birds which live in the harbour are joined in the winter months by migrating birds from the Arctic and Siberia.

Emsworth centre, which is just over five minutes walk along the harbour wall, has many varied shops, including independent food shops and more specialist antique and book shops. There are many good restaurants to cater for all tastes, ten pubs and several take away shops.